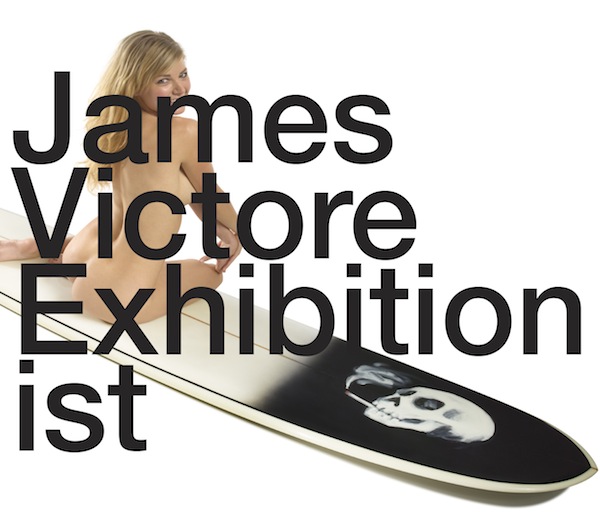 PF Gallery announces JAMES VICTORE EXHIBITION-IST, a one-weekend pop up exhibition representing the best of of the last 20 years of James Victore's creative energy. The show includes one-of-a-kind ceramics, limited edition prints and posters and original hand painted surf and skateboards.
A long-time Williamsburg fixture, James has endured a long, storied and generous output of design ideas and groundbreaking conceptual think-throughs. His work has been exhibited twice at the
Museum of Modern Art
in New York and is represented in the permanent collections of museums worldwide including the
Louvre
in Paris and the
Stedelijk Museum
in Amsterdam. A monograph of his work titled, "
Victore or, Who Died and Made You Boss?
" was published by Abrams. He lives, loves and works with his wife and partner, Laura Victore in Brooklyn."
"The best exhibition since Matisse"— The New York Times