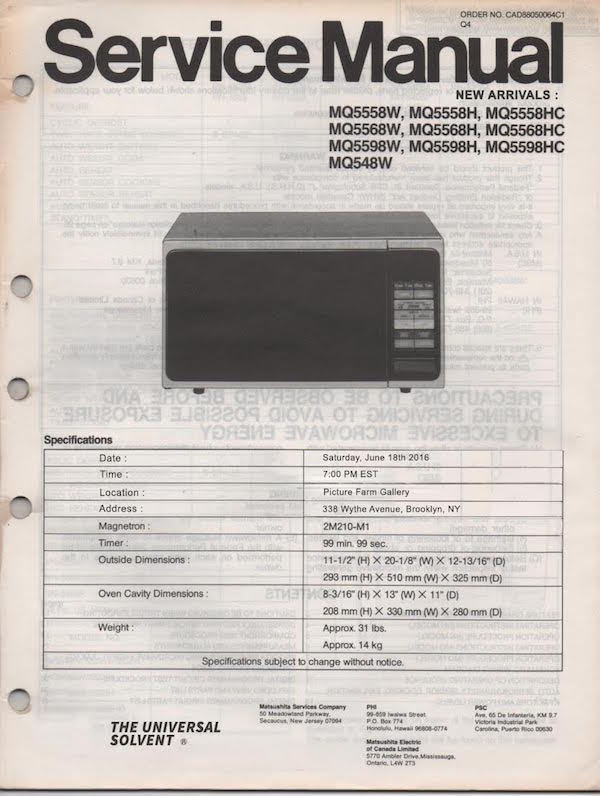 Picture Farm Gallery is proud to host The Universal Solvent Collective this Saturday night, presenting "NEW ARRIVALS", a video program of short pieces made by a group of amateur American filmmakers. The film selections have characteristics similar to diary entries, all of them capturing short moments in time.
The line up:
"wistful thinking" // Julia Kipnis
"A Hydrant High" // Charlie Rosario
"March to June" // Robert Orlowski
"vegas" // Philip Steiger
"EXIT 9" // Joseph Barglowski
This event will mark the premiere of "EXIT 9", the only fiction piece in the program. The film attempts to appropriate this diary-method of filmmaking in a narrative form by following the behaviors of a girl whose repeating actions lead her to similar outcomes. "EXIT 9" was made by Joseph Barglowski and shot on 16mm by Robert Orlowski, featuring Kati Rehbeck in her acting debut.
"NEW ARRIVALS" will be screening on the night of 
Saturday, June 18 at 7:30PM
 at Picture Farm Gallery in Williamsburg, Brooklyn. Food and drinks will be provided.